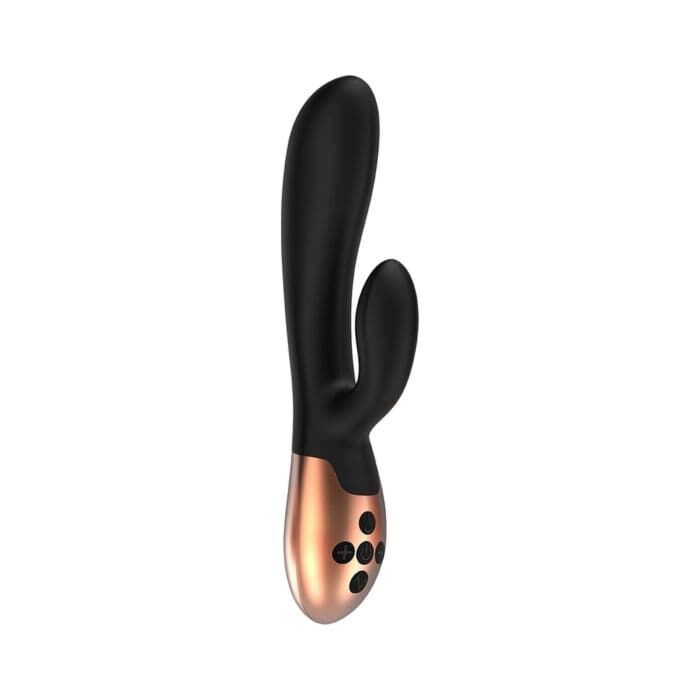 The vibrators are really an adult toy utilized on the human body to create erotic stimulation in the women. Sex therapists recommend that women who have difficulty reaching orgasm through masturbation can use vibrators. Vibrators enhance the pleasure since it allows for penetration as well as stimulation of inner erogenous zones. Some vibrators use the flow of air that stimulates the clitoris from the vacuum cleaner.

Items 1-81 of 2309 Vibrators
Items 1-81 of 2309 Vibrators
What is a Vibrator?
The sexual revolution of the 1960s resulted in the emergence of vibrators. Keeping yourself satisfied in bed is important by figuring out different ways to do so. Vibrators are becoming increasingly visible in mainstream public culture. The history of the vibrator is a lot more interesting than you may think. Within the last two decades, vibrators are becoming the norm for young women. This vibrator revolution has even lead to a change in the clientele for many adult stores whereby designer vibrators are being sold to folks of all genders as well as walks of life. Ideally, the history of vibrators indeed have come a long way, but there is still even further that we can go. To begin, a vibrator is a sex toy which can be used to motivate any erogenous region or part of the body. Apparently, many are intended for vaginal or anal dissemination and can be purchased at adult originality stores as well as online websites. Vibrators come in a variety of shapes along with sizes. As a point of fact, one of the mainly common ways for a vibrator is a penis figure. There are some safe toys out there given the fact that the FDA does not regulate them. Therefore, full vibrators with options are highly recommended and are also great.
How to use it
Most vibrators do not come with instruction manual. Knowing how your vibrator works is the first approach. Play with the buttons as well as switches and find out how many speeds and settings it has. Before using your vibrator wash it carefully to avoid getting any water near the charging mechanism. Explore every inch of the vibrator given the fact that most vibrators have numerous speed settings. It starts with a quiet situation as well work your way up. Playing with ideal pressure is recommended while using the vibrator. This helps you to take pleasure in deep trouble with clitoral inspiration. Given that, most women use vibrators for external stimulation; smooth vibrator is safe for penetration. Start with slow penetration and get yourself aroused by using the vibrator externally first.
Types of vibrators
There are all kinds of vibrators out there. The list can sound expensive since they are one of the most versatile toys. Vibrators are made of various materials and have many different textures as well as styles, and they come in a broad range of prices as well as styles. Seventy percent of women get to orgasm in the course of clitoral motivation alone, rather than sexual infiltration and therefore vibrators are the preeminent place to start with. Some of the vibrators to choose from which are ideal include the following;
Bullets and Eggs
Bullets and egg vibrators are minuscule and usually fairly powerful for their size making them perfect for clitoral stimulation. They are discrete as well as reasonably affordable and come in many various blueprints, range in speeds from distinct to different speeds and vibrating prototypes. These toys are very intense, and they send waves of pleasure. In most instances, they are even connected to a remote control so that your partner can get in on the fun.
Pocket Rockets and mini-Vibes
Ideally, pocket rockets are a great start. They are best-selling on the market. Primarily they are used for clitoral stimulation given the fact that it comes with changeable heads made for stimulating the vaginal canal. They give the impression of being like mini pocket flashlights which are very distinct, reasonably priced as well as simple to use. Basic pocket rockets are one speed which has enough power for a younger woman. Therefore, these categories are a bit more expensive but worth the investment.
Magic Wands and Body Massagers
This type is the best selling, most famous and most powerful vibrator ever made. These toys are something of a combination of a pocket rocket and a bullet. They are bigger than either, but they combine the energetic vibration of the shell with the varied textures and shape the pocket rockets are capable of. As a point of fact, Magic Wands and Body Massagers are great for the beginner as well as vibe enthusiastic as it is multi-speed but also very discrete and quiet. Therefore, Magic Wands and Body Massagers cost about thirty pounds.
Rabbit Vibrators
Perhaps this is the most famous vibrator. In 1988, the rabbit vibrators got its biggest kick from an unexpected place since women all over discovered a new source of pleasure. These toys get their name not only from the cutesy little rabbit they usually have as a clitoral stimulator but also from the fact that they have two separate vibrating parts primarily in the shape of some seriously lopsided rabbit ears.
Things to consider while choosing the best vibrator
Choosing the right vibrator will always be primarily about personal preferences. Therefore, some of the factors to consider include the following;
Shape and sensations the vibrator crave
Visit an actual store
Check the material
Make sure you like the look
Listen to it buzz
Consider the bells and whistles
The toy vibrators should be smooth and seamless and should have a flared base to prevent it from slipping all way in.
In conclusion, vibrators are of different sizes and styles as well different vibrators models have various options from soft pulsations to in-depth and fast vibrations. It is evident that not all vibrators offer the same variety of sensations. Everyone's different regarding the kind of sexual excitement, and it's of great importance to experiment with more than one type of vibe. Apparently, people like different things at different times. Therefore, vibrators bring so much pleasure to so many people globally.